The use of Custom Filters Activity Stream is very intuitive. It extends some of the standard widget functionalities.
Prerequisite
You must have at least one filter to which you have access or the ownership saved on your instance.

Please note that if you are sharing your dashboard, the filter must be visible by others users.

Due to cloud architecture and to maximize performance, it is not recommended to set filters returning more than 100 issues.
Create your filter either by basic or JQL search and save your filter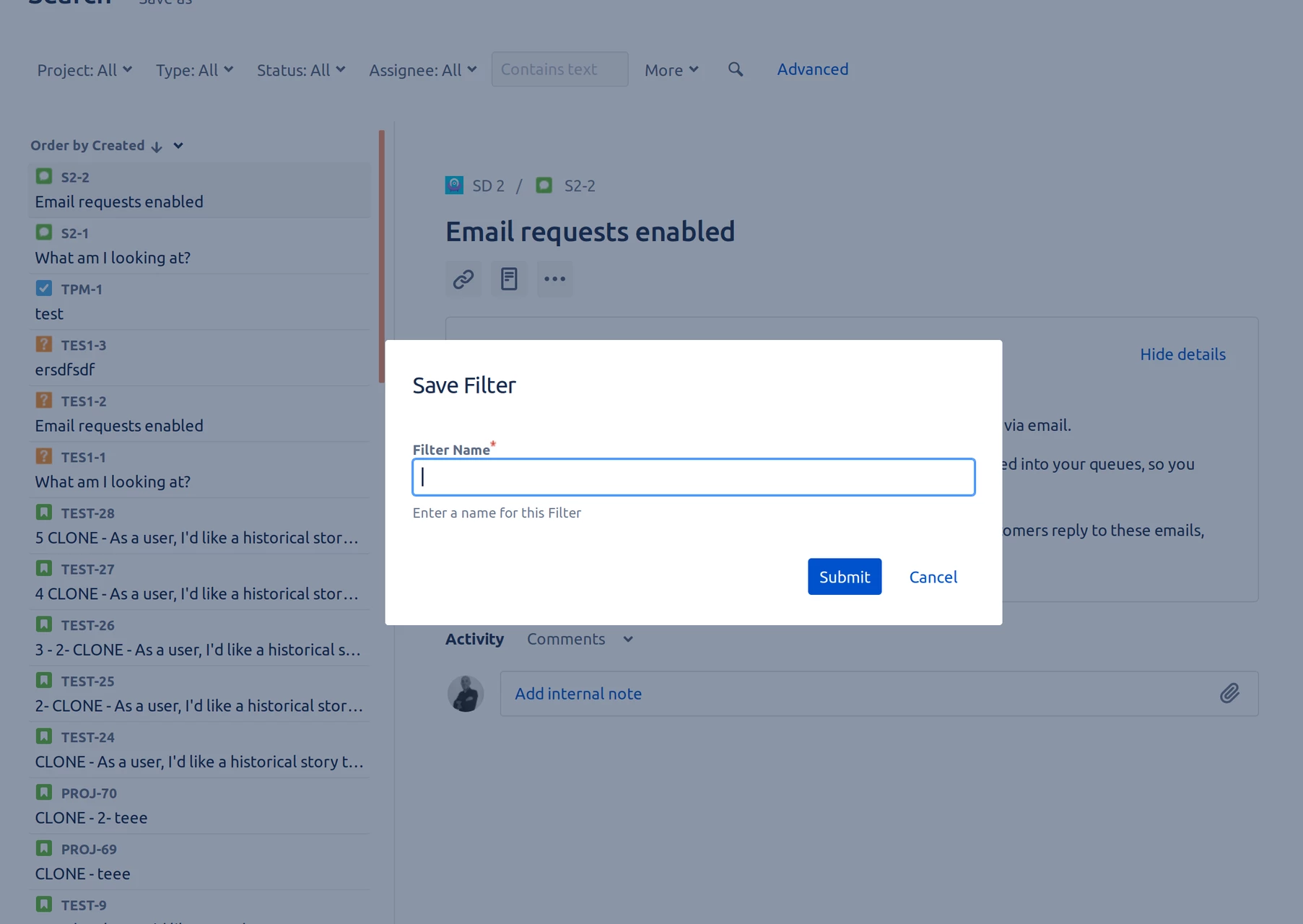 Add the standard Activity Stream widget by Ugubi on your Dashboard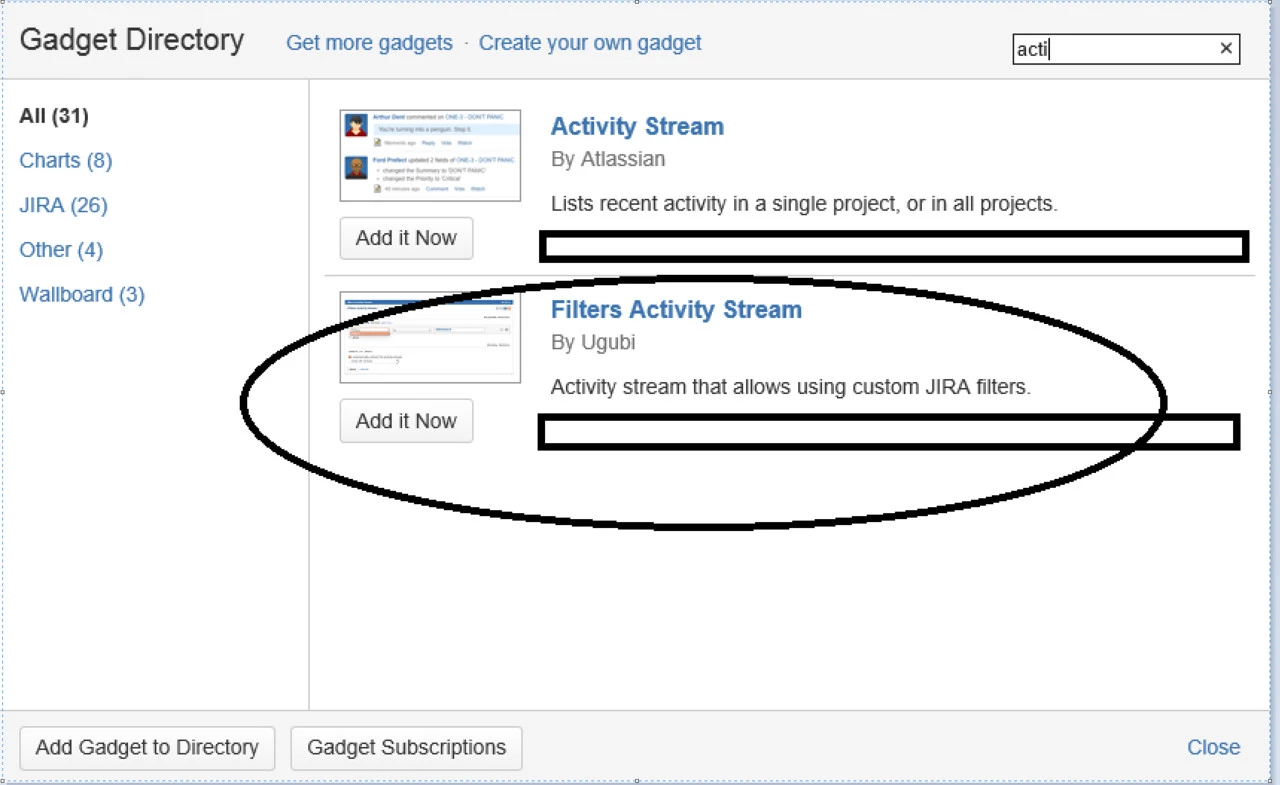 Edit Filters ActivityStream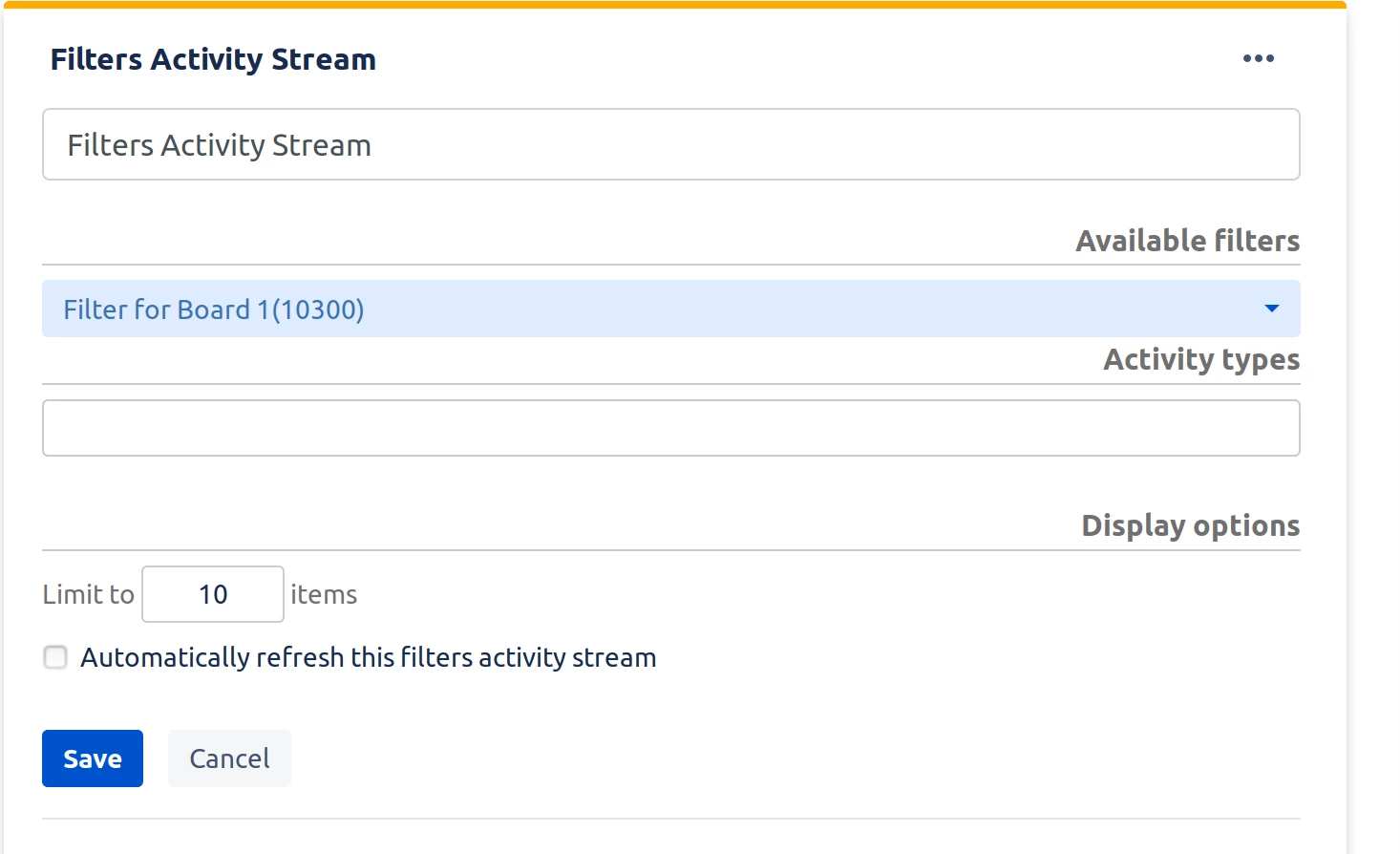 Choose filter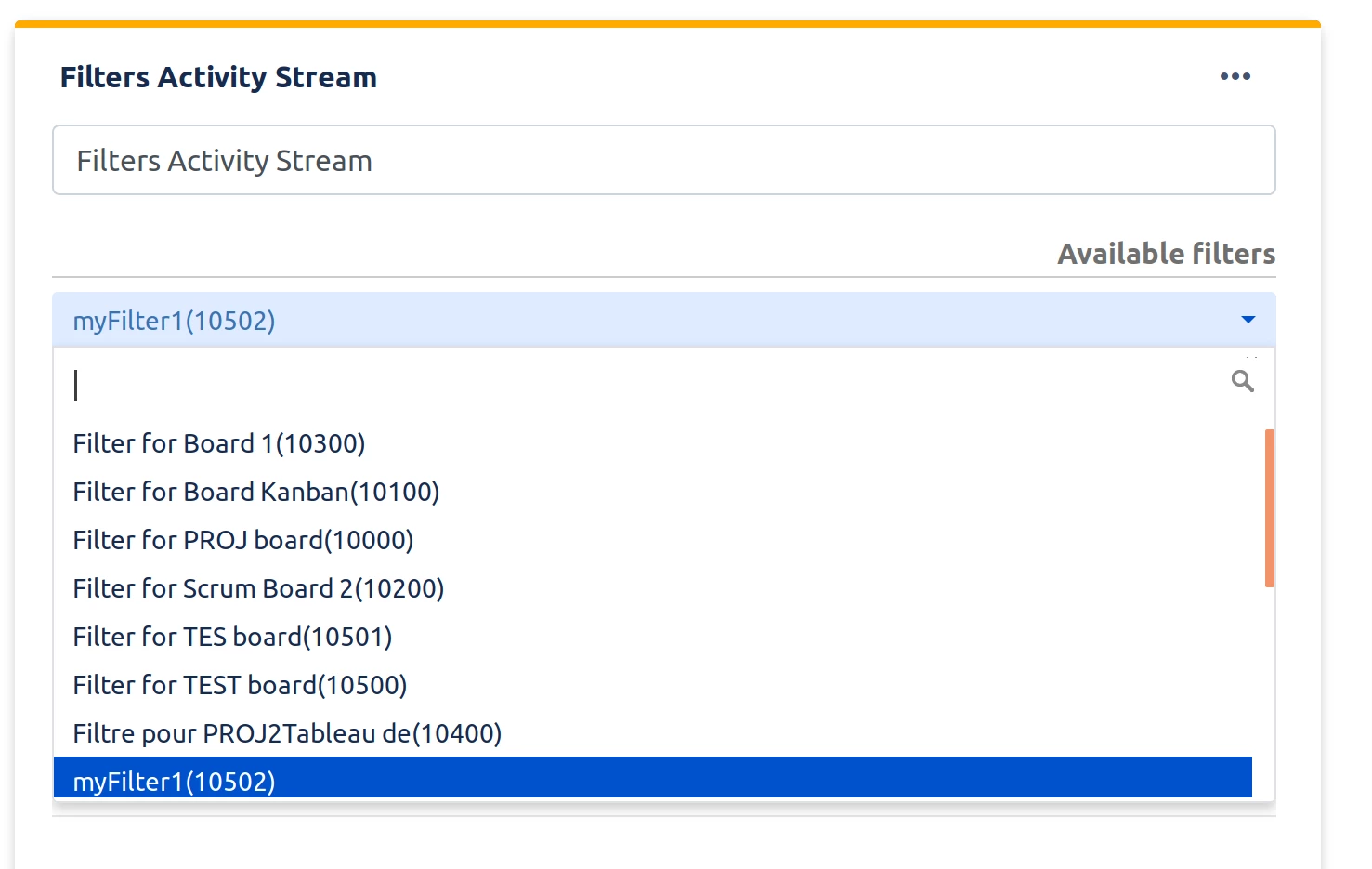 You can also filter by activity type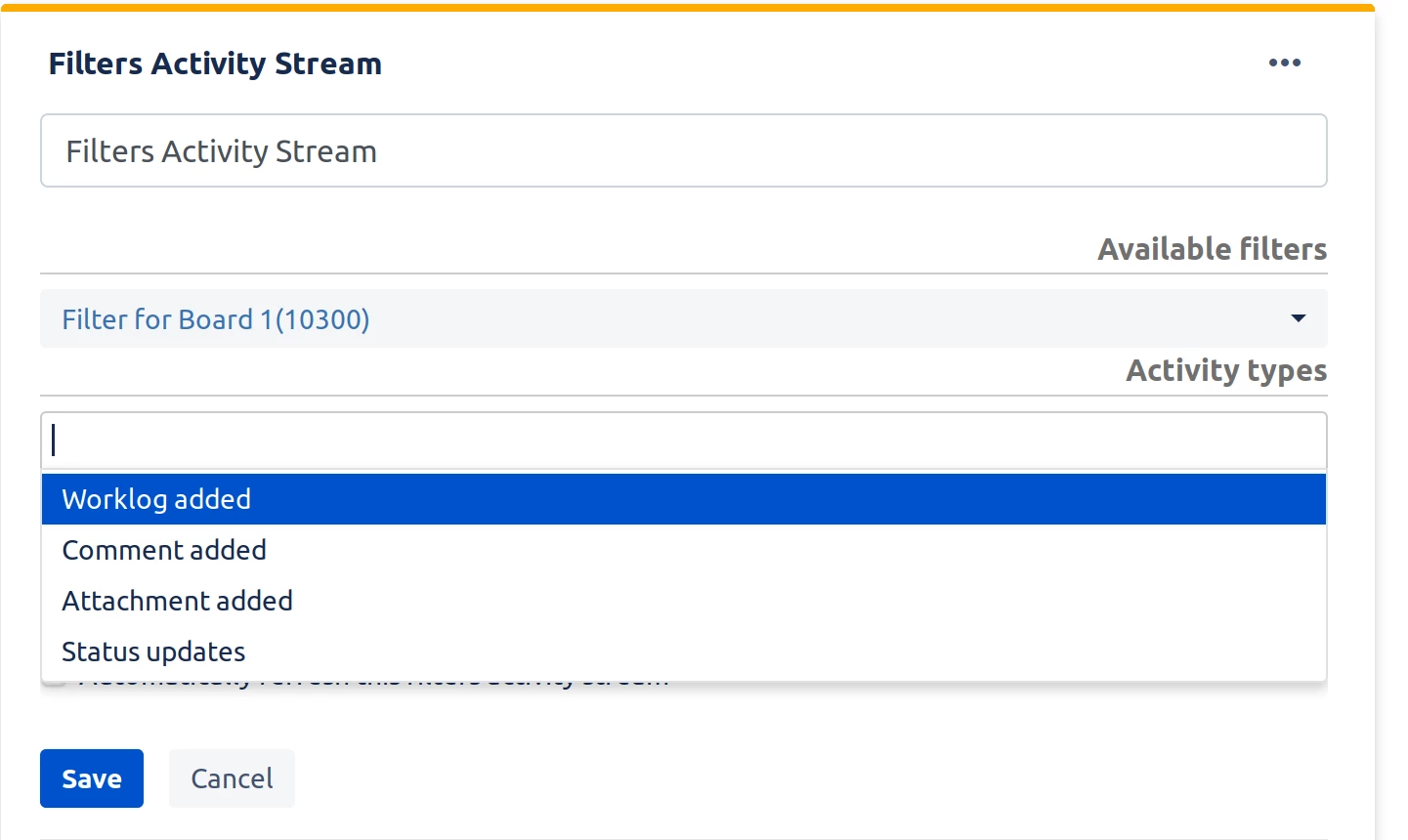 Now save your query and the activity stream will show you exactly what you want to see !!