Tutorial video
Checklist
1- Insure You have 'Administer Projects' permission with your logged user to be able to see the plugin in the sidebar.
DescriptionYou can find more informations about project permissions over here : https://confluence.atlassian.com/adminjiracloud/managing-project-permissions-776636362.html
Configuring custom fields
Configuring custom fields by Atlassian for JIRA adminstrator
2- Identify your formula to compute tasks scoring (i.e : ("Business Value" + "Time Critically" + "Risk or Opportunity") / "Job Size" = "WSJF" ) )
Scaled Agile Framework
WSJF is a model (called "Weighted Shortest Job First") for prioritizing jobs based on the economics of product development flow. For futher reading, you can follow this link
3- Create all custom fields that you need to apply your formula. In our example, custom fields are already created : Business Value, Time Critically, Risk or Opportunity, Job Size ad WSJF.
Checklist
All custom fields have to be numeric
You don't need to create numbers if your formula include some (i.e 100 or another percentage)
You have to configure projects that you want to score by adding custom fields to edit screens. Otherwise, the plugin can not be able to update the task weights
4- Add your custom fields to your project screens (Project Settings, Screens). This step is mandatory to be able to update fields in the plugin dashboard.
5- Go to your Scrum or Kanban board the Priority Scoring Calculator will appear in the bottom for your administration board. (You can change your board on this page).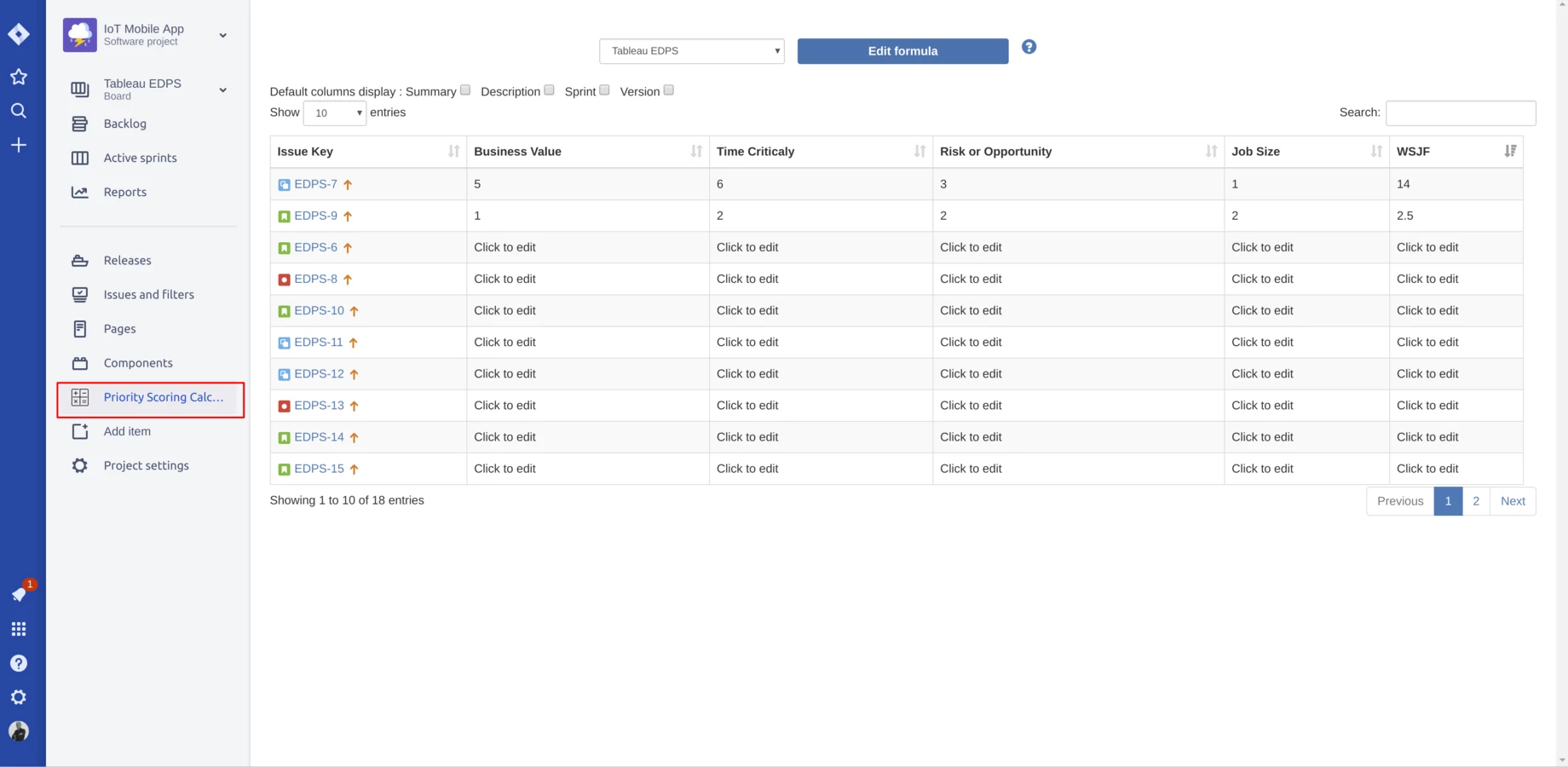 Remember that You need Administer Projects' permission to see the plugin
Please note that for projects other than Scrum or Kanban, it is not possible to select a board in the list. In that case, all tickets from the backlog are displayed excepting those with status Done, Resolved and Closed.
6- Click Edit Formula a popup appears with SAFE formula proposition. You can edit the formula combining custom fields you just created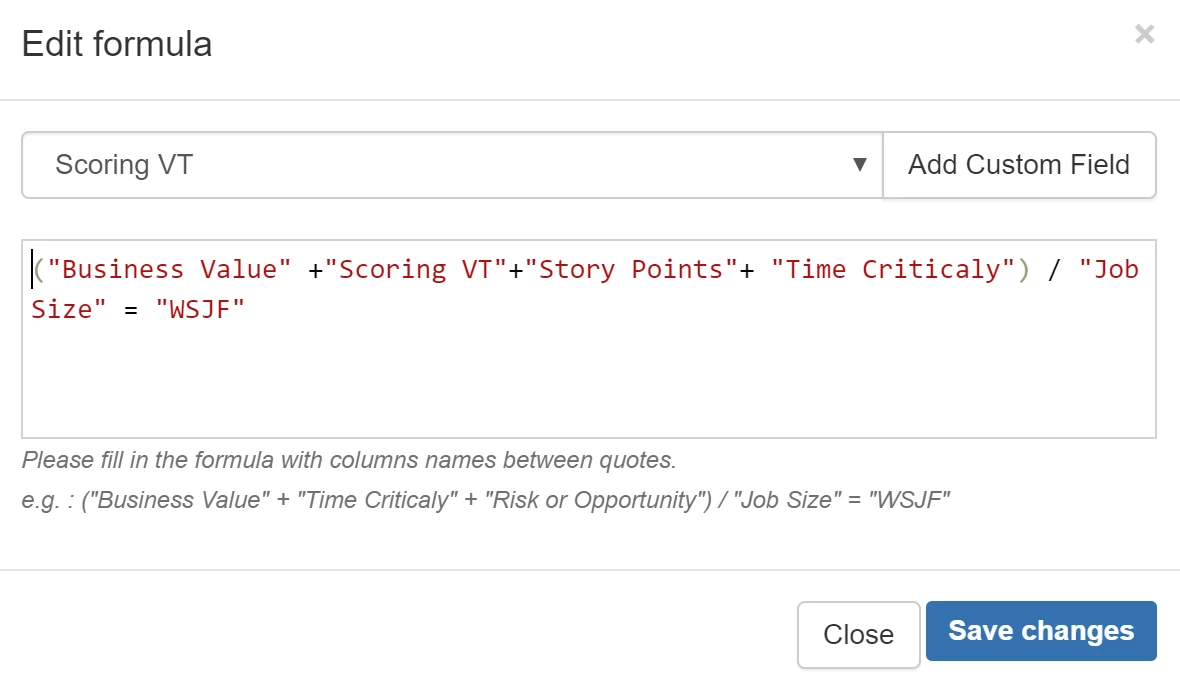 Reminder
You must use custom fields names
Custom fields must be surrounded by quotes "custom_field name"
Operators are given on the example (c.f Print-screen above)
In case of mistake, you will get an error. Please verify that your checklists (1 and 2) are fulfilled

7. You are now able to edit values in a table and the score will be updated automatically.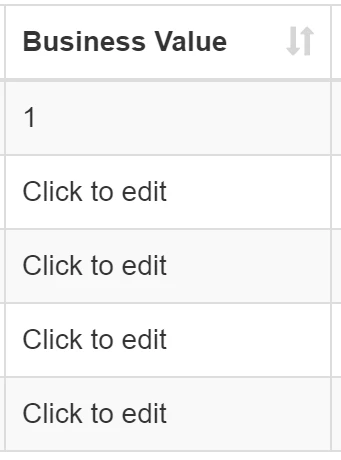 Formula update
if you update your formula by changing computation or adding a new field, changes will be not be automatically reflected to issues.You can then use a bulk operation to initialize the newly created field with a defaut value.
More information about bulk operation over here : https://confluence.atlassian.com/jiracorecloud/editing-multiple-issues-at-the-same-time-902498099.html

8. You are also able to filter the table of results by issueType (eg: Epic, Story,…)